Danish Agency for Higher Education and Science 

NORA is financed by the Danish Agency for Higher Education and Science with the purpose of strengthening the analytical capacity, in relation to monitoring Danish Research, including the green research.
Contact: Senior Adviser, Hanne-Louise Kirkegaard – hki@ufm.dk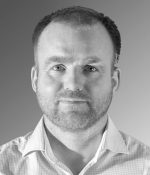 Senior Analyst 
Ivar Ternsell Torgersen – ivator@dtu.dk
Ivar works with NORA database infrastructure, in which he draws on his extensive knowledge and experience from the Norwegian Infrastructure for Bibliometrics (NIB). He is splitting his time between the NORA team and NIB at Sikt – Norwegian Agency for Shared Services in Education and Research. Ivar has been working with NIB from 2016 and at the Current Research Information System in Norway (Cristin) since 2012.
Digital Science
See https://www.dimensions.ai/
Brian Lunn Kirkegaard – b.lunn@digital-science.com
Kelsey Rosell – k.rosell@digital-science.com
Funder
Danish Agency for Higher Education and Science 


NORA is financed by the Danish Agency for Higher Education and Science with the purpose of strengthening the analytical capacity, in relation to monitoring Danish Research, including the green research.

Contact

Senior Adviser, Hanne-Louise Kirkegaard – hki@ufm.dk
Staff
Head of NORA

·      Mogens Sandfaer – mosa@dtu.dk

In the early 90ties, Mogens worked at CERN developing databases and systems for the Scientific Information Service. The experience of working with the emerging WWW and CERN preprint service led to the establishment and leadership of the Nordic Networking Center promoting digitization and internetworking in the region. At the Technical University of Denmark, Mogens has been university librarian before focusing on research analytics, research data management and Open Science.

Lead Analyst

·      Karen Hytteballe Ibanez – kshi@dtu.dk

Karen is the Lead Analyst in the NORA team, drawing on her extensive knowledge of- and experience with research analytics, bibliometrics, data analyses, visualization and system development – often in an Open Science context. Karen has been involved in a number of projects exploring the various aspects of research analytics in a national context, and has been coordinating the development and operation of the National Open Access Indicator for the past 4 years.

Data Analyst

·      Søren Willer Hansen – sowiha@dtu.dk

Søren works as data analyst for NORA. With a master's degree in Library and Information Science, his tasks in the NORA team include enrichment of metadata, ongoing test and maintenance of data quality, activities related to the Danish Open Access Indicator and other similar tasks. Previously, he has conducted many bibliometric analyses of various topics, including output and impact, as part of his education and master's thesis.

Senior Analyst

·      TBA

Senior IT Specialist

·      TBA
IT consultants
IT infrastructure
Head of Research-IT

·      Michael Rasmussen – micr@dtu.dk

System Administrator

·      Martin Schimmel – mars@dtu.dk
Data providers
See also NORA pages about